We are providers of Construction, Installation, Operations & Maintenance services to renewable energy assets in the UK.
We take the capabilities of proactive asset management to a hassle free project for asset owners or managers.
Our dedicated team of trained specialists, coupled with an unrivalled geographical spread for fast response and resolution,
means that Optimal Solar O&M delivers the highest quality service to ensure assets deliver the greatest optimised value.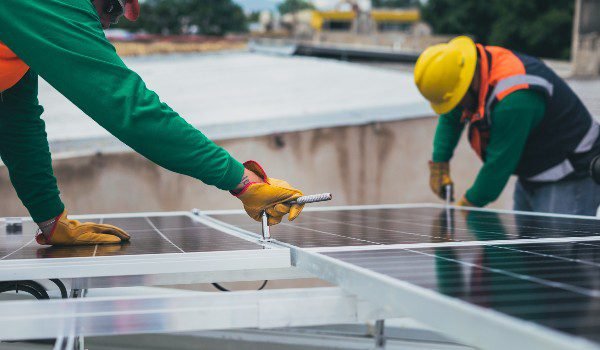 Roof Mount
By simply utilising the roof space on your domestic or commercial premises you can install solar power generators and start generating solar energy.
Ground Mount
Construction and turn key packages for high-performing utility scale solar farms, car ports & bespoke systems utilsing ground mount solar photovoltaic (PV) panels.
Helping us all transition to net zero.
Minimise Operational Costs
Through preventative maintenance

Manage Vital Administration
Through comprehensive site reports
Avoid Performance Dips
Through predictive maintenance
Mitigate Health & Safety Risks
We offer a wide range of services including domestic solar PV, ground mount systems, commercial roof mount systems, operations and maintenance.
01.
Domestic Solar PV Panels
By powering your home with solar energy, you will be doing your part in helping the UK become more sustainable whilst also cutting your energy bills in the process - a win win.
02.
Ground Mount Systems
Commercial turnkey packages to construct your site and turn it into a grid scale renewable energy asset. We can tailor our services to suit your specific needs.
03.
Commercial Roof Mount Systems
Utilise the roof space on your commercial premises, agricultural buildings, factories, warehouses, schools, or hospitals, to start generating solar energy and save money.
04.
Operations & Maintenance
We have the infrastructure and technical knowledge to sustain, support and optimise commercial, domestic, and utility scale assets.
What are you waiting for?
Start Saving with Solar Today
We would love to help you save money on your energy bills by proving professional installation with peace of mind aftercare.
Get in touch to find out more about our domestic and commercial solar panel installation, operation, and maintenance services.